Club Rules
Kirklees Junior Hockey Club is fully committed to safeguarding and promoting the well being of all its members. The club believes it is important that members, coaches, administrators and parents associated with the club should, at all times, show respect, encouraged to be open and to share any concerns or complaints that they may have about the girls side of the club with a club representative/committee member. As a member of Kirklees Junior Hockey Club you are expected to abide by the following junior club rules: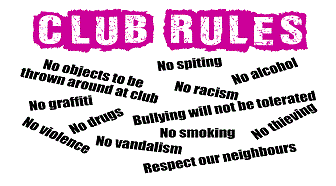 All members must play within the rules and respect officials and their decisions
All members must respect opponents.
Members should keep to agreed timings for training and competitions or inform their coach or team manager if they are going to be late or absent.
Members must wear suitable kit – shin pads, gum shield (strongly recommended), suitable clothing and footwear for training. Team kit for match sessions as agreed with the coach/team manager.
Members must pay any fees for training or events promptly.
Junior members are not allowed to smoke on club premises or whilst representing the club at competitions.
Junior members are not allowed to consume alcohol or drugs of any kind on the club premises or whilst representing the club.
The club reserves the right to ask a member to leave the club if in their opinion the player's behaviour is unacceptable.
Players Responsibilities
Players (and parents/carers) should ensure that juniors are properly prepared for coaching and matches. Please check carefully before you leave home!
For training:
Gum shield
Shin pads
Warm clothing/tracksuit and waterproofs – no jeans
A stick – this usually helps (spare sticks available from KGHC)
Training fee
For safety reasons it is most important that your child attends training with a gum shield and shin pads. Without these items they may not be able to participate in the whole session.
For matches:
KGHC purple shirt (supplied by team manager)
KGHC purple socks with green top stripe
Navy Hockey Skirt
Astro shoes
Full water bottle
Snack/food
Match fee
Change of clothing and towel
If you wish to purchase KGHC rain jackets or socks please see Caroline Lumley.
Preparation for matches:
Early to bed!
Good nourishing breakfast
High energy snack and drink (water is best NOT fizzy)
Allow plenty of time to travel
Know where you are going
Consult the equipment checklist
Note: It is not advisable to play if you are ill!
If you have to cancel please try and contact your team manager as early as possible.
Read more about the welfare.
Parents Responsibilities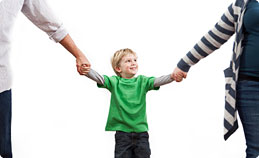 As parents/carers you carry considerable responsibility for supporting and preparing your youngsters to both enjoy and succeed in junior hockey. We value the support and time that you give to your youngsters and to Kirklees Junior Hockey Club.
Encourage your child to learn the rules and play within them.
Discourage unfair play and arguing with officials.
Help your child to recognise good performance, not just results.
Never force your child to take part in sport.
Set a good example by recognising fair play and applauding the good performance of all.
Never punish or belittle a child for losing or making mistakes.
Publicly accept officials' judgements.
Support your child's involvement and help them to enjoy their sport.
Use correct and proper language at all times.
Make sure you arrive and collect your child from coaching sessions and matches on time. The club will not be responsible for players after the sessions have finished.
Please support the club and your child by offering support as appropriate, e.g. lifts to matches.
Pay Subs and Coaching Fees promptly!!!